FINRA Moves to Ban Non-Attorneys From Arbitration
The Financial Industry Regulatory Authority has proposed a rule to ban non-attorney representatives from arbitration and mediation. During its Board of Governors meeting on Dec. 12 and 13, the self-regulatory organization approved a filing with the Securities and Exchange Commission to amend the Codes of Arbitration and Mediation Procedure to prohibit non-attorney representatives from practicing in the FINRA arbitration forum.
FINRA currently allows non-attorney representatives, or NARs, to work with public investors filing securities arbitration claims and during mediation. The NARs are typically an alternative to hiring an attorney for disputes between investors and broker/dealers, FINRA says.
In Oct. 2017, FINRA issued a regulatory notice, reviewing its practice of letting non-attorneys represent investors in arbitration proceedings.
In response to the review, the Public Investors Arbitration Bar Association released a report pointing to a pattern of problems with NARs, many of which claim they've had their own run-ins with regulators, and in many cases lacked the ability to adequately represent investors in disputes. 
"It's a good development for investors as non-attorney representatives have caused a great deal of carnage and chaos to retail investors who have been burned by their brokers," said Andrew Stoltmann, immediate past president of PIABA. "FINRA deserves credit for attempting to bar these outfits."
FINRA's own study of NARs showed there are a small number of such firms regularly representing investors. However, some of their practices raised eyebrows.
The notice of the comment period said NARs use arbitration to "employ inappropriate business practices." They require non-refundable retainer agreements as high as $25,000 and pursue frivolous or stale claims to attempt to elicit settlements. Others are operating illegally by practicing in hearing locations where state law prohibits such representation. They get around that by taking only small claims decided on written submissions.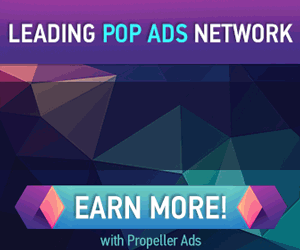 NARs were also observed posting photos of settlement checks to market their services, a breach of confidentiality provisions in settlement agreements.
In addition, they aren't held to professional rules and guidelines like attorneys. NARs firms don't have the same malpractice insurance requirements either.
https://www.wealthmanagement.com/regulation-compliance/finra-moves-ban-non-attorneys-arbitration To Find More Information, Go To https://is.gd/saubiodigital And Look Up Any Topic
Please follow and like us: Share This Post
Take a look at our comprehensive guide to the best and most popular information ebooks and products available today on
Detoxing, Colon Cleansing, Weight Loss and Dating and Romance.
They are all in one spot, easy to find and compere to make a quick selection for the product that best fits your needs or wants.
So browse through a category and make your  preferred selection and come back here to read  more choice articles and get a few more helpful tips on ways to help your enhancement.
Detoxing Reviews
Colon Cleanse Reviews
Weight Loss Ebook Reviews
Dating and Romance Ebook Reviews