Warburg Pincus Appears Close to Signing Kestra Deal, Sources Say
Independent broker/dealer Kestra Financial's parent Stone Point Capital has been looking for a buyer for the last couple months, retaining Goldman Sachs to advise on the process, according to published reports. And final bids for the IBD are due today, according to investment banking sources familiar with the bidding process. Sources close to the negotiations say private equity firm Warburg Pincus is in the bidding, with one source confirming it's in the lead to acquire the firm. 
Stone Point is only entertaining bids from other private equity firms and wants to retain a minority stake in the broker/dealer. The firm is likely to be sold at eight to 10 times earnings before interest, tax, depreciation and amortization (EBITDA), which would be about $700 to $800 million, sources say.
In April 2016, NFP sold a majority stake in its independent b/d to Greenwich, Conn.-based Stone Point. The b/d then rebranded to Kestra. The firm, headquartered in Austin, now supports more than 1,800 advisors across the country.
The firm has had a lot of success with recruiting, both from other independents as well as wirehouses via its private wealth services. Kestra Private Wealth Services is a division of the IBD that helps wirehouse advisors go independent, providing office logistics assistance, consultative compliance support, a comprehensive platform, a transition plan and daily management support.
"I think Kestra will trade because it's a quality company; they have a good management team," said an investment banking source. "If it's someone like Warburg, the advisors should be happy."
If Warburg Pincus were to acquire the firm, that would be good for advisors, the source said, because it would be a simple change of majority ownership and business as usual for reps at the firm.
Warburg Pincus spokeswoman Kerrie Cohen declined to comment. Kestra spokeswoman Leah Katsanis also declined to comment. A spokesperson for Stone Point did not return a request for comment by press time.
Warburg Pincus has had a small presence in financial services in the U.S. For instance, in 2011, the firm bought The Mutual Fund Store, one of the largest RIAs in the country. It sold the firm to Financial Engines in November 2015. The firm has also invested in hybrid digital wealth management provider Facet Wealth.
The firm also has a large financial services presence in Asia. It has a significant investment in Ant Financial, the personal financial planning spinoff unit of Alibaba.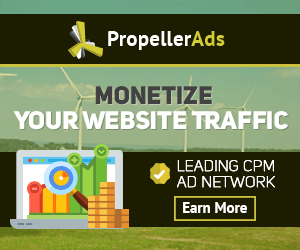 Genstar, which acquired Cetera Financial this summer, was also in the bidding process for Kestra early on, but has since dropped out as actively engaged bidder, according to investment banking sources. At the same time, Genstar was reportedly in talks to acquire Lightyear Capital's Advisor Group, but negotiations with that firm reportedly broke down recently.
A Genstar spokesman declined to comment. 
https://www.wealthmanagement.com/advisor-channels/warburg-pincus-appears-close-signing-kestra-deal-sources-say To Find More Information, Go To https://is.gd/saubiodigital And Look Up Any Topic
Please follow and like us: Share This Post
Take a look at our comprehensive guide to the best and most popular information ebooks and products available today on
Detoxing, Colon Cleansing, Weight Loss and Dating and Romance.
They are all in one spot, easy to find and compere to make a quick selection for the product that best fits your needs or wants.
So browse through a category and make your  preferred selection and come back here to read  more choice articles and get a few more helpful tips on ways to help your enhancement.
Detoxing Reviews
Colon Cleanse Reviews
Weight Loss Ebook Reviews
Dating and Romance Ebook Reviews