Sasha Pieterse – Icon in the Making
By Christine Montanti
Photography By Mike Ruiz
South African-born actress Sasha Pieterse not only possesses the undeniable beauty and talent of a young Hollywood star, but also an extraordinary level of maturity and sophistication that is significantly beyond her years. With a career in entertainment spanning two decades, the 23-year actress is idolized by millions for playing the iconic role of Alison DiLaurentis, the fascinating, manipulative, social leader in the Freeform drama series Pretty Little Liars. This year, Sasha reprised her role as Alison, a teaching assistant at Beacon Heights University in Freeform's spin-off series The Perfectionists, a place where students struggle with dark secrets and lies to unravel a mysterious murder. Aside from Pieterse's acting abilities, she has many other talents which include singing, songwriting and modeling, placing her in a prestigious league, well above her peers Leaving no time to waste, the Hollywood actress adds author to her impressive list of credentials as she currently gears up to release her latest project, a groundbreaking cook book, Sasha in Good Taste on October 8th, 2019.
This American actress grew up in show business, and entertaining was indisputably in her blood. At age two, she began traveling back and forth from France to South Africa with her parents, professional acrobatic dancers and international performers. Pieterse was home schooled and first began modeling and acting in commercials at age four, then pursued theatrical work at age six after moving with her parents from her native town of Johannesberg, South Africa to Las Vegas. Not long after, the child actress relocated to California making her first appearance as Buffy on the WB comedy series Family Affair, a remake of the CBS sitcom Family Affair. Pieterse appeared in many films and television shows including one of her most notable roles as Andie, a young girl with terminal cancer, in the acclaimed drama House. She also starred in the Hallmark original film, Claire, with Valerie Bertinelli and in the Disney Channel Orignal Movie, Geek Charming playing Amy Loubalu. Ultimately landing the role of notorious Alison DiLaurentis on the pilot of Pretty Little Liars when she was 12, Pieterse went on to star in all seven seasons of the hit T.V. show and reenacted her role as Alison on Freeform's spin-off series which premiered in March 2019.
On Pretty Little Liars: The Perfectionists, Pieterse plays the grown-up version of Alison Dilaurentis who is trying to redeem herself while a faculty member at the prestigious Beacon Heights Univeristy, a place where students struggle with school related issues, deceitfulness and the horrific murder of a classmate. What has changed the most since Pieterse's character transitioned from Pretty Little Liars into The Perfectionists? "A lot of things!" Pieterse reveals. "For one, she's not in high school anymore. Alison has evolved in a way that is a little unexpected for fans because she is trying to be a good person. She has been bad for so long, and there were all these crazy things that she has done wrong, and she felt guilty; and that guilt has haunted her!"
Pieterse shares what she likes most about portraying the magnetic role of Alison DiLaurentis for so many years. "What has been so fun about Alison is that she has had such an interesting character arc. I have never been bored with her character, even after seven years. She has just done so many crazy things. I think its fun to play a character that is not one note. There have been a lot of changes in her life and its fun to play Alison in a different way and kind of reinvent her and find different layers."
When asked about The Perfectionists' valuable and thought provoking content involving suicide, bullying, coercion and manipulation and how it pertains to real life, the South-African native responds, "Beacon Heights is interesting because even though it's a heightened reality, there are a lot of realistic qualities about it. The core is about teaching people and reminding them, "it's okay to be yourself because when you try to be perfect, because it's unobtainable, things go wrong." I think it is kind of like that big brother who is watching you. We deal with all of these crazy issues with social media today, and The Perfectionists definitely touches on that and obviously the idea of how much pressure we have to be perfect. These students go through a ton of issues that I think anybody can relate to. I think it's really great that you can see yourself in at least one character, and Alison sees herself in all three of them and she can't help but get involved and try to fix them."
The Hollywood actress is not only admired and loved for her acting, singing and other creative abilities, but also for advocating against bullying. Pieterse has become an inspiration and role model to millions of individuals around the world after responding to negative criticism from fans unhappy with the direction her character's storyline was taking on The Perfectionists, and her sudden weight gain resulting from a hormonal imbalance. In an age where bullying is rampant on social media, we could all learn a lesson or two from Pieterse's diplomacy as she replies to the trolling on Twitter and Instagram with kindness and compassion. "I think this is something that everyone goes through at some point in their lives. Everyone is bullied to some extent. I think what people can hopefully realize is that, it's not personal; it's stemming from something else. Most bullies have something in their lives that's really toxic for them, and they're lashing out. It's their way of controlling something in their life. It has to be so difficult to be so hateful all the time, and when you understand where they are coming from, I think it is a little bit easier to let it slide."
One of the key reasons behind Pietrese's desire to respond to fans on social media after receiving derogatory comments about her weight gain was to help them understand she suffers from the medical condition called Polycystic Ovarian Syndrome (PCOS). The public watched as Pieterse grew up on Pretty Little Liars, so the natural progression of her life was documented every season; therefore she wanted to give fans an explanation to clear up any confusion surrounding this issue. "I was trying to handle it in my personal life, and I was equally confused as to why I was gaining all this weight. I eat healthy and I work out, and what I was doing didn't reflect what was happening with my body. Everyone had questions, and I felt that I had to address them and show compassion and kindness. Anything hateful doesn't solve the problem, and it doesn't make it better; it makes people want to retaliate more. I gave them an explanation, and it made me feel better and helped empower me too."
Aside from being a role model and possessing countless artistic abilities, Pieterese has other amazing talents: cooking and entertaining. The dynamic star is getting ready to launch her latest project, an innovative cookbook, Sasha in Good Taste, on October 8th, 2019. In the book the actress shares some of her most innovative and exclusive recipes for cooking and baking as well as tips for inexpensive entertaining and do-it-yourself projects. The revolutionary cook book contains ideas for tapas, desserts, cocktails, party planning and entertaining. The full-color informative cooking guide showcases, through an array of gorgeous photographs, food preparations to final table-ready presentations mirroring the star's You Tube channel complete with spectacular cooking, entertaining and DIY content. Pietrese explains why she decided to author a cook book, "I love to entertain, cook and bake and I love being able to share that side of myself with my friends and family. I host freindsgivings and Halloween and all sorts of holidays and birthdays, and its been great to share that with everyone else."
What are Pieterse's favorite recipes are in the book? The actress reveals, "I think it's hard for me to choose since they are all of my favorite entertaining recipes; there is something for everybody. I love my chocolate pudding because it is made with an avocado base, so you don't have to feel as guilty for eating it. I love the jalapeno bites with brie or goat cheese. I really wanted to make sure that they were something that anybody could do. It's important for it to be stress free. I feel that everybody tenses up when they think about party planning and all of the things they have to do. It's really possible to just enjoy the process and share time with the people that you love."
So does Pretty Little Liars star spend any time off-camera entertaining co-star Janel Parish who plays Mona Vanderwaal on the Freeform spin-off series? "We have always gotten along and always been friends, but this is a whole new level. When we shot the pilot, we were both engaged and both got married right before we shot the first season. We have just grown as friends. We understand each other really well and have such a good chemistry on set. Off camera, Janel and I get along, and our husbands do too. It's really great to have that double date and to really be able to relax into that."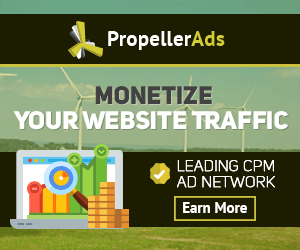 As for as Pieterse sentiments on her lifelong career in entertainment she confesses, "What's hard about Hollywood is that you grow up on camera, and I started Pretty Little Liars when I was 12. I have been blessed to have the career that I have had and it's been a fun ride; it's a different type of childhood, but I am glad that I had it. I think one of the biggest problems which parallels Pretty Little Liars: The Perfectionists is that we constantly try to be perfect. The truth is, we edit our lives on social media. We edit the way that we look. We only put things out that make us look better or that we feel is something that other people would like to see. All of those people that you admire on social media have all of the same types of problems as you do, and they are editing their lives just like you are. You shouldn't hide your flaws. Your flaws are what make you beautiful and different."
To pre-order Sasha Pieterse cookbook, In Good Taste, visit Barnes and Noble & Amazon.com
Photography: Mike Ruiz
Executive Producer & Creative Director: Christine Montanti
D.P. Of Video Production: Mike Vernazza
Hair Styling: Ryan Richman
Makeup Artistry: Kirin Bhatty
Wardrobe Styling: Denise Borrego
Photography Assistant: Ozzie Guiterrez
Production Assistant: Melissa Boos
A special thanks to Will Armstrong
And our spectacular location, The Line Lofts Los Angeles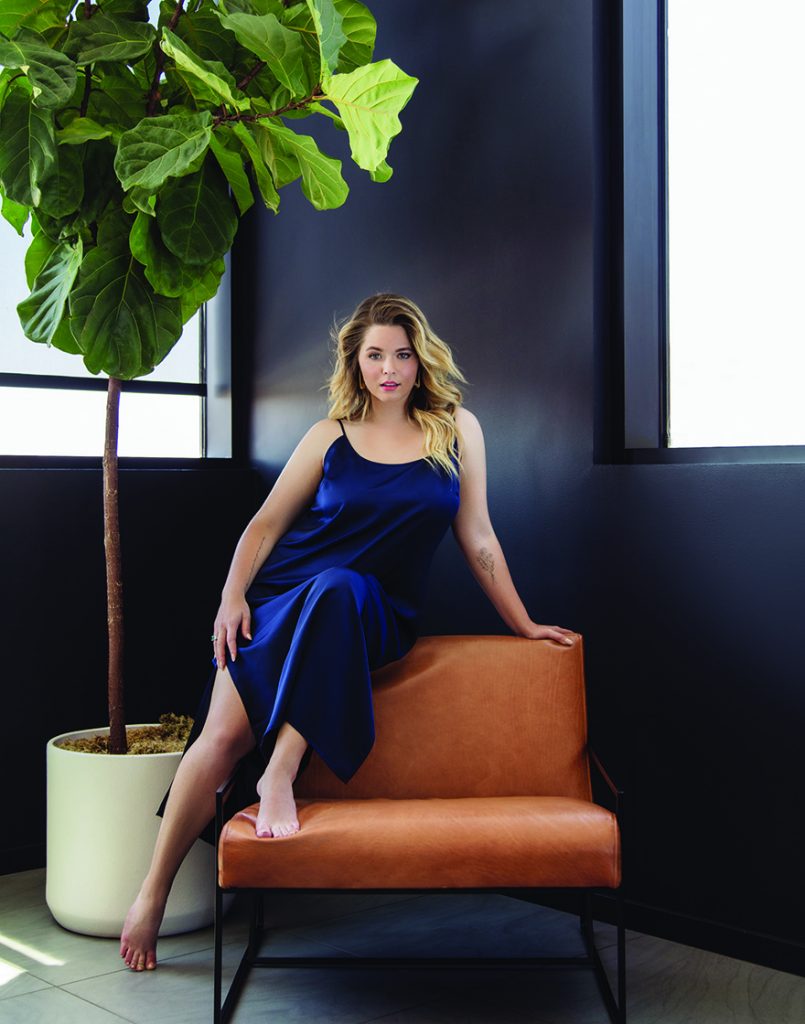 #post_link#
Please follow and like us: Share This Post
Take a look at our comprehensive guide to the best and most popular information ebooks and products available today on Detoxing, Colon Cleansing, Weight Loss and Dating and Romance. They are all in one spot, easy to find and compere to make a quick selection for the product that best fits your needs or wants.
So browse through a category and make your  preferred selection and come back here to read  more choice articles and get a few more helpful tips on ways to help your enhancement.
Detoxing Reviews
Colon Cleanse Reviews
Weight Loss Ebook Reviews
Dating and Romance Ebook Reviews

As an Amazon Associate I earn from qualifying purchases. "
saubiosaubiosuccess.com
is a participant in third party affiliate and advertising programs; The Amazon Services LLC Associates Program, and other affiliate advertising programs are designed to provide a means for sites to earn advertising fees and commissions by advertising and linking to products on other sites and on Amazon.com. Amazon and the Amazon logo are trademarks of Amazon.com, Inc, or its affiliates."