LPL's Dan Arnold Lays Out Integration Roadmap
The dust had barely settled after LPL's purchase of AdvisoryWorld, when LPL CEO Dan Arnold offered more insight into the purchase at the Goldman Sachs U.S. Financial Services Conference 2018 in New York City. Arnold laid out a roadmap for the integration, designed to make ClientWorks Connected a more integral tool for LPL-associated professionals.
In addition to his pledge to get the new tech into advisors' practices swiftly—January is the scheduled month for a single sign-on connection that will put AdvisoryWorld in the hands of all 16,000 LPL advisors—he offered a roadmap for an integration "from a data standpoint" within the next "three to five months." That means by summer 2019, LPL advisors should have greater back-end connectivity between tech platform functions.
"The proposal generation and analytics capabilities [of AdvisoryWorld] will connect with client data and other integrated tools within the platform, making it possible for advisors to move seamlessly between tasks that are part of the client management workflow," said company spokesperson Jeffrey Mochal. "These tools will allow advisors to digitally engage with a prospect and learn about their financial situation and goals. That data will then automatically connect to the tools an advisor needs to convert the prospect into a client like their CRM, planning tools, proposal generation and, ultimately, to new account opening."
Meanwhile, LPL is growing its capabilities with CRM platforms Salesforce and Redtail and building its own core CRM, "that looks and feels like ClientWorks and is powered by Microsoft," according to Mochal. The three CRM solutions will be connected with ClientWorks.
At the conference, Arnold also hinted at improvements to LPL's centrally managed platforms, including its Model Wealth Portfolio platform, a professionally managed mutual fund and exchange traded fund asset allocation program managed and advised by LPL and its investment advisor representatives. "We are in pilot with a capability that enables advisors to trade their models like a strategist on our centrally managed account platform," said Mochal. The improvements are expected to launch next year.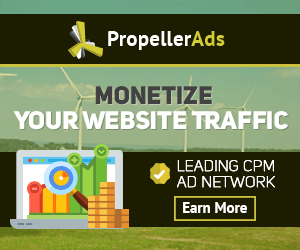 https://www.wealthmanagement.com/technology/lpl-s-dan-arnold-lays-out-integration-roadmap
Please follow and like us: Share This Post
Take a look at our comprehensive guide to the best and most popular information ebooks and products available today on
Detoxing, Colon Cleansing, Weight Loss and Dating and Romance.
They are all in one spot, easy to find and compere to make a quick selection for the product that best fits your needs or wants.
So browse through a category and make your  preferred selection and come back here to read  more choice articles and get a few more helpful tips on ways to help your enhancement.
Detoxing Reviews
Colon Cleanse Reviews
Weight Loss Ebook Reviews
Dating and Romance Ebook Reviews